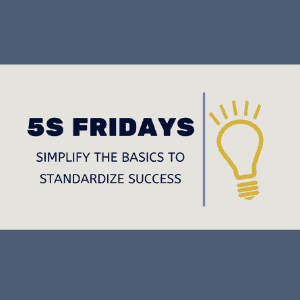 5S Fridays 2-4pm EST
Overview: 
Please join us for this session of 5S Fridays!
5S Friday is a action based workshop hosted on Zoom that will help you simplify the basics and standardize your success. Each workshop will have a short professional training, a review of the 5S Method, and then open work time where you will be able to receive support for any of your organizing or productivity questions.
Membership: 
5S Fridays is moving to a monthly membership platform.
As part of your membership, you will receive:
Access to all of the 5S Friday Sessions
The 5S Friday Workbook which will help you take your dreams and turn them into action each week
Paper & Planning Co-Working Sessions on Tuesdays & Wednesdays (This provides accountability, support, and make meaningful impact on your business)
Access to our quarterly deep dive work session Prep, Plan, & Prosper
All of this for $35 a month (which is less than one hour of coaching).
I have included a free 14 day trial so you can join us risk-free!
I know 5S Fridays will bring you incredible value to your work and business. I hope you will join us for a session soon!