Date
Nov 26 2021
Expired!
Finish The Year Strong: Get Your Paper, Work, & Life Done 2-6:30pm EST
We are in the holiday season! How crazy is that?
Do you feel like you are drowning in to-dos and paper for either work or home?
If so, join me on November 26th from 2-6:30pm EST (you can come and leave as you like). I will be sharing my best tips and answering any questions you have about organizing your papers, implementing a Sunday Basket or Friday Workbox, and making the most of the last 35 days of 2021.
Because these workshops are intentionally kept small, it allows me to work one-on-one with you to address your organizing and productivity needs so you can fully customize what type of tasks you would like to focus on in regards to your home, work, or both.
Examples of Tasks You Could Choose To Work On During This Time:
Setting up, redesigning, or working through your Organize 365 Sunday Basket or Friday Workbox. If you would like to purchase these items please email me at [email protected] for my referral link and in exchange you can attend this workshop for free!
Accountability and support as you complete a large project
End of year evaluations
Creating a plan to get your home ready for the holidays
Goal setting for 2022
This workshop will provide you with companionship, support, and guided expertise to help you end 2021 on a high note. I hope you will join us!
---
Looking for even more support?
Check out this incredible Black Friday Bundle for $30 more you will get the workshop and: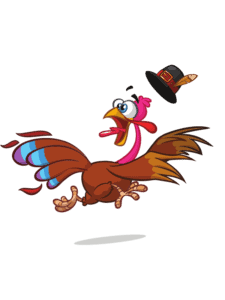 1 month of the Paper & Planning Co-working sessions which are designed to help support any planning, paper, or administrative task completion in a safe, small group setting. The Tuesday sessions are offered from 9:30am-12pm and 8-9:30pm EST. The Wednesday sessions are offered from 9:30am-12pm; 1pm-3pm; and 9pm-11pm EST.
1 month of free 5S Friday Sessions. 5S Friday is an interactive, tw0-hour workshop that focuses on closing out your current week and entering your next workweek from a position of strength and confidence. The workshop provides you with the tools to proactively manage your work space, projects, and repetitive tasks. When applied consistently, 5S Friday can help you increase your work performance and optimize your time. This workshops is held on Fridays from 2-4pm EST and 4:30-6pm EST.
$10 coupon towards any future workshop purchases (valid through 2022)
Local Time
Timezone:

Asia/Singapore

Date:

Nov 27 2021