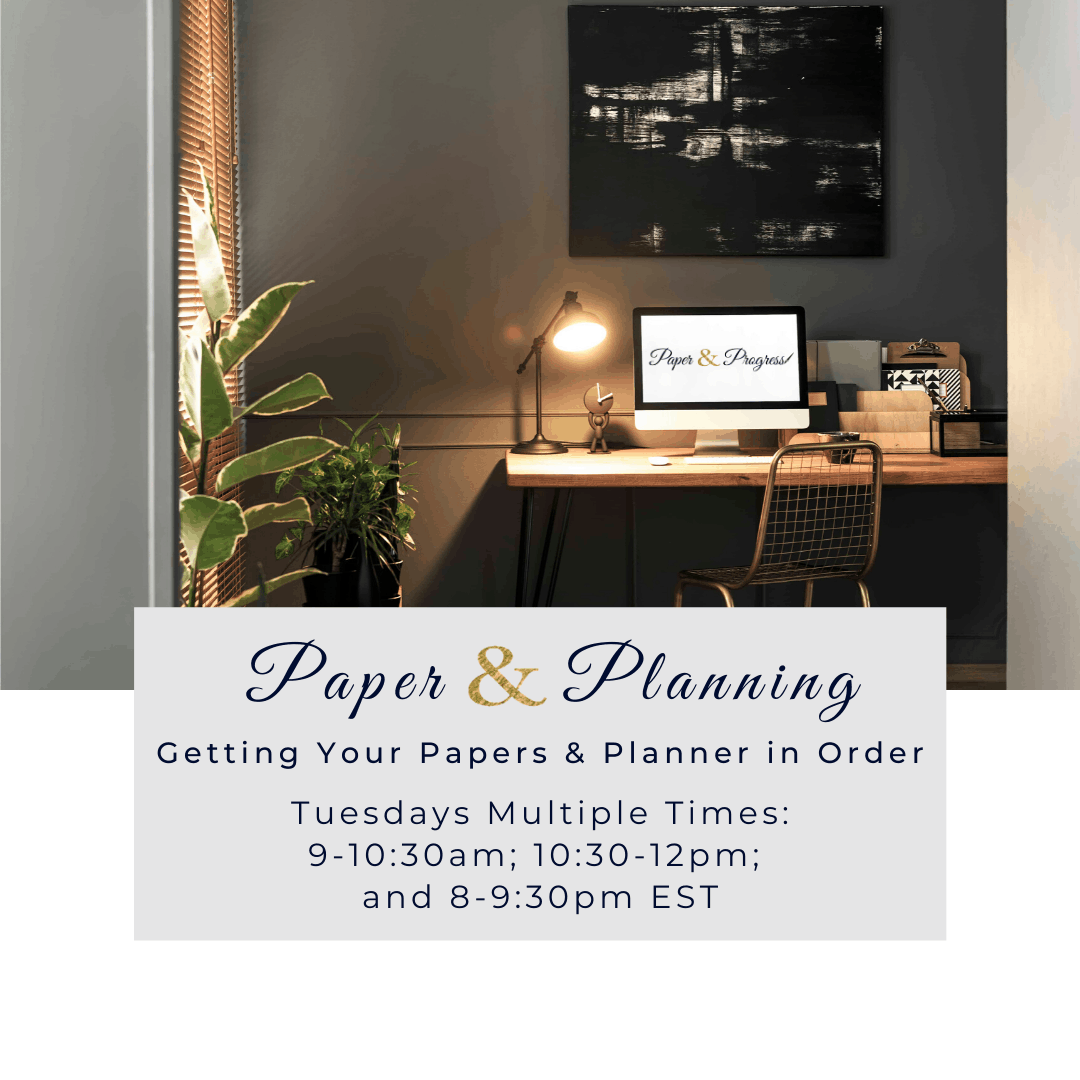 Paper & Planning Tuesday Sessions
We are all struggling to just keep up with our papers, planners, and our endless to-do list items.
Do not struggle alone, join us for a small group work sessions every Tuesday. In these sessions you will be able to virtually work alongside like minded individuals and receive coaching to keep you moving forward and find the organizing solutions you need for your home and business.
Sessions are:
9am-10:30am EST-Paper & Planning-A non-scripted work time where we will establish your intentions for the session and then work in 20 minute bursts. Great for addressing your home and business needs.
10:30am-12pm EST-Paper & Planning-Same as the 9am session but with an added focus on tackling administrative tasks and to-do list items
8-9:30pm EST-This session will follow the Organize 365 Sunday Basket & Workbox timing of reviewing the deep dive color of the week and then sorting papers, scheduling/planning, and then deep work.  Adriane is a full certified in the Organize 365 systems including the Sunday Basket, Work Boxes, and binders. While you are welcome to use any tools during this session, this can be a bonus for individuals who follow Organize 365*.
Tickets provide you access to any or all of the workshops on the date of purchase (they share the same Zoom link). For the best value, consider purchasing the monthly ticket for $20.
*(Please note proof of purchase is required to receive help in the Organize 365 tools to protect their intellectual property rights).