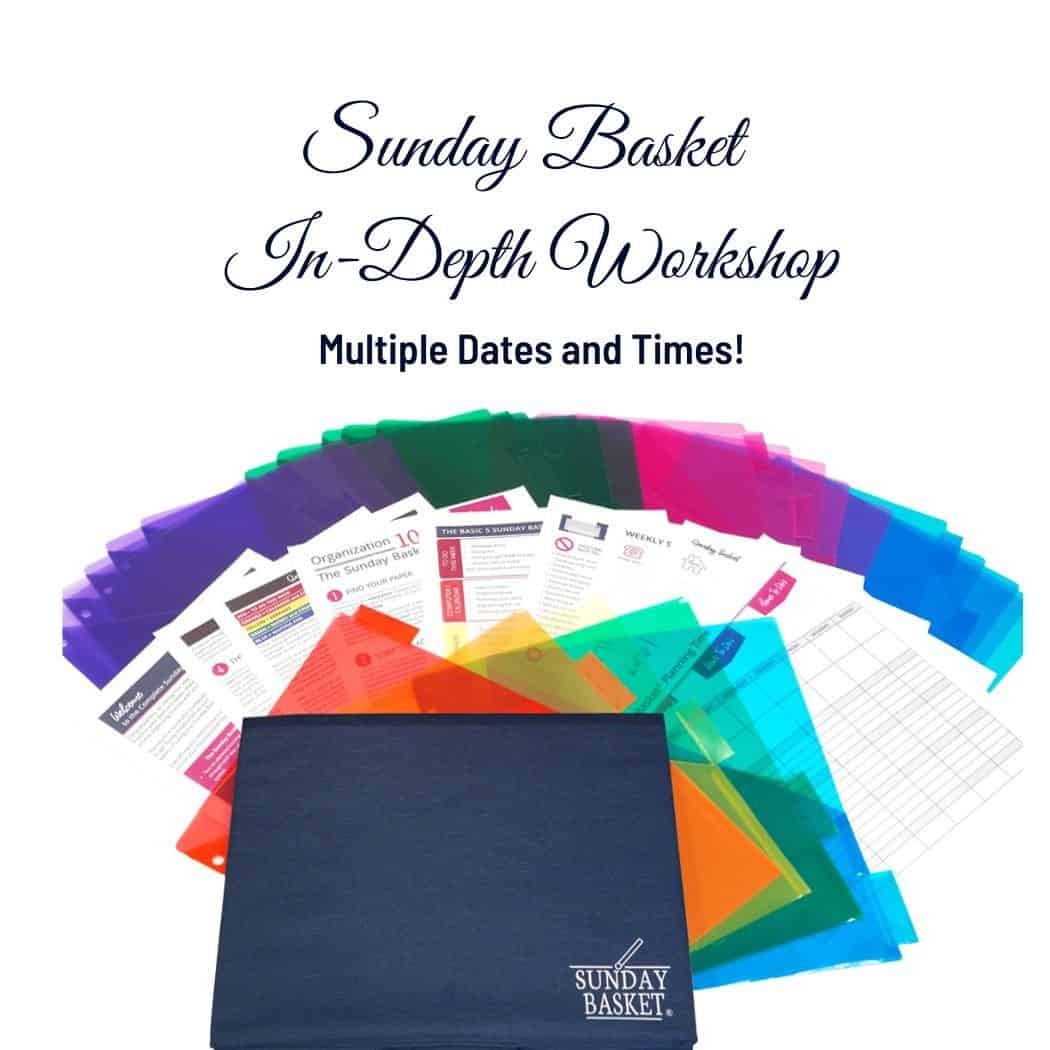 Local Time
Timezone:

America/New_York

Date:

Dec 08 2023
Sunday Basket Workshops
Imagine Taming All Your Paper Piles!
Join us for a 90-minute workshop where I'll guide you through setting up, fine-tuning, or maximizing your Sunday Basket.
Whether you're just starting out or need a reboot, this workshop is for you!
I'll customize the Sunday Basket to fit your papers, lifestyle, organizing style, executive functioning needs, and to work with other tools and systems you may already be using.If you don't have a Sunday Basket, no worries – you can purchase one through my link and attend the workshop for free as a bonus! Click here to shop my page.
Want to Keep On Making Progress?
You can join the Paper & Progress co-working group the Achievers Club as a special bonus offer. This club is designed to create space for you to focus on your projects (co-working), find encouragement, and get support in real time. Plus you can attend all paper retreats/workshops for free during your membership AND if you purchase today, you will get access until the end of January 2024 for just $30!
Additional Questions:
Feel free to contact me at adriane@paperandprogress.com or call/text 217-255-3122.
Workshop Times:
Use the drop-down to select the date and time that works best for you. The remaining Sunday Basket Workshops for 2023 are:
12/8 9:30-11am EST and 4-5:30pm EST
12/9 1:30-3pm EST
12/13 10:30-12pm EST
12/19 7:30-9pm EST
12/29 9:30-11am EST
12/30 9:30-11am EST
1/6/2024 8-9:30pm EST